Hi guys,
I hope you have achieved the goals you set.
Please tell me, have you managed to contact one of our trusted sellers on the NeverGiveUpTeam forum?
Was your experience successful?
Could you leave a detailed review about our NeverGiveUpTeam forum on this page: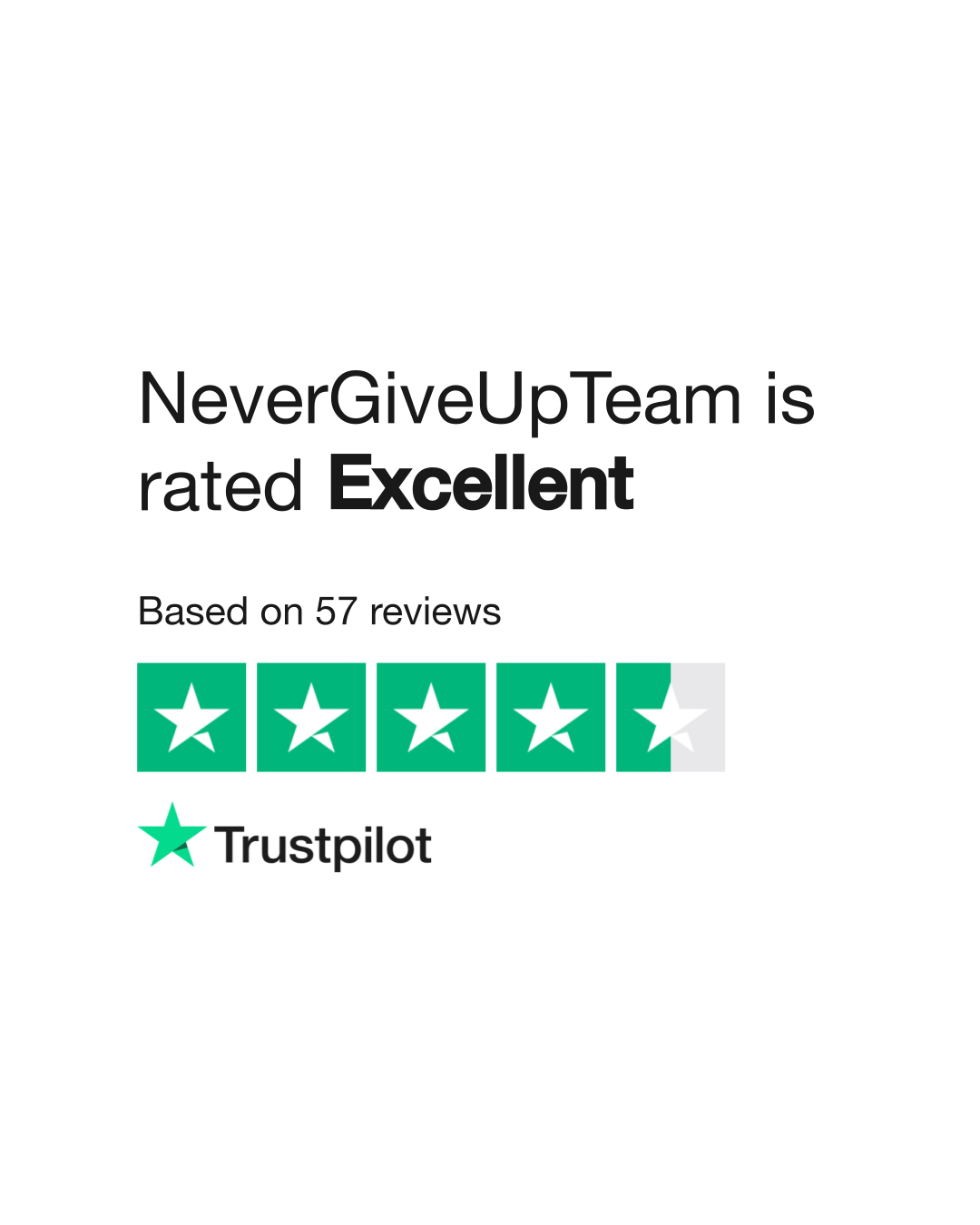 Do you agree with NeverGiveUpTeam's TrustScore? Voice your opinion today and hear what 34 customers have already said.
www.trustpilot.com
We really need your voice!
Thank you in advance for this courtesy and send you rays of goodness and positive vibes
Last edited: